Ontario Association for the Support of Physical and Health Educators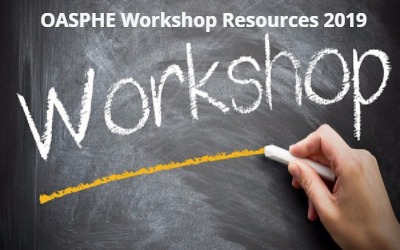 Advocates for the development of quality Health and Physical Education Curriculum
Advocates for the delivery of quality Health and Physical Education
Provides support and leadership for Health and Physical Education Leaders
We are
"Educators who provide a strong voice to lobby, advocate and support the development and delivery of quality curriculum in Health and Physical Education."
What's New
Ophea Conference 2017
The 2017 Ophea Conference is taking place October 12-13, 2017 in Niagara Falls, ON.
Help build healthy, active school communities -spread the word with your community and networks. Please see attached flyer for conference details and highlights.
To learn more visit conference.ophea.net
Ontario Educational Leadership Centre
Benefits of Membership
Membership in OASPHE includes an invitation to attend the fall meeting, the annual conference in February at a reduced rate, the spring meeting in May, and an opportunity to network with teachers and leaders in Health and Physical Education in Ontario through the OASPHE listserve and website. Members will also receive minutes of the OASPHE executive meetings along with information on resources and provincial initiatives as they present themselves.
With the extensive changes in the Health and Physical Education curriculum, we feel it is essential that Boards have representation in our organization in order to help them provide leadership to teachers in their Boards.
Not Member?
Click HERE to download a Membership Application Form.
Members Area
Go to "Members Area" for minutes of the General and Executive meetings and the related resources.
Members of OASPHE are represented on a variety of provincial committees:
Ophea – Curriculum Advisory Council
Ontario Teachers Federation
Ontario Healthy Schools Coalition
Ministry Forum
Provincial Safety Advisory & Technical Committees
Healthy Schools Working Table
Provincial Initiatives
Think Literacy – Health and Physical Education
Exemplars – Elementary and Secondary
Policy to Practice, A Teacher Resource Document – Secondary
Elementary Assessment and Evaluation – Teacher Resource
2016-2017 School Boards and Independent Schools with OASPHE Representatives
Algonquin and Lakeshore CDS.

Conseil Scolaire Catholique Providence

Conseil scolaire du district du Grand Nord de Ontario

Conseil scolaire Viamonde

District School Board of Niagara

Durham Catholic DSB

Durham DSB

Greater Essex County DSB

Halton Catholic DSB

Halton DSB

Hamilton-Wentworth Catholic DSB

Hastings & Prince Edward DSB

Kawartha Pine Ridge DSB

Keewatin-Patricia DSB

Lambton Kent DSB

Lakehead DSB

Limestone DSB

Near North DSB

Northern Nishnawbe Education Council

Ottawa-Carleton DSB

Ottawa Catholic DSB

Peel DSB

Peterborough Victoria Northumberland & Clarington CDSB

Renfrew County Catholic DSB

Simcoe County DSB

Simcoe-Muskoka Catholic DSB

Thames Valley DSB

Toronto Catholic DSB

Toronto DSB

Upper Canada DSB

Waterloo Catholic DSB

Waterloo Region DSB

York Region DSB

Indepentant Schools

Appleby CollegeHavergal College

The Sterling Hall School

Trinity College

Other Representatives

Ministry of Education

OISE

Ophea

PHE Canada

Thompson Education Publishing

University of Toronto

York University